Welcome to McDavid's Cafe
McDavid's Cafe Southern Cuisine made at the base of the Steinhatchee River Bridge.
McDavid's Cafe began with a simple idea of serving the best homemade Southern Cuisine recipes.
During the morning, delicious eggs & more for breakfast or afterwards go full southern with our Blue Plates specials for Lunch. Specifically, at McDavid's Cafe we open for Breakfast, Lunch & Hot Donuts.
Usually, locals will tell you our breakfast and lunch portions are generous. In addition to offering many southern cafe classics, we have other must-try homemade recipes to list a few:
Delicious Southern Cooking

At the base of the bridge, McDavid's Cafe is located right on 10th Street in "Old Florida" Steinhatchee, FL.
A fishing village, obviously where fishing is big and flat mud lands provide abundance with scallops, stone crabs and blue crabs. In short, we believe our village is unique for Florida road trips on Florida's Gulf Coast, but decide for yourself. See the list of "Things to do in Steinhatchee" below to read what others say. 
– Florida's Big Bend region, area known simply as "Deadman's Bay".
We are located almost at the southern end of State Road 51, and southern part of Taylor County, Florida, United States. 
Seventy (70) miles west of Gainesville or South-East of Tallahassee, about 1.5 hours by car. Likewise, if crossing by boat in the Gulf of Mexico, we are Seventy-six (76) mile from Carrabelle and fifty-six (56) miles from Cedar Key.
"Thank you for stopping in!
I hope we satisfy your hunger with our southern country homemade meals.
Grab and Iced Coffee and some Hot Donuts before you Cast off"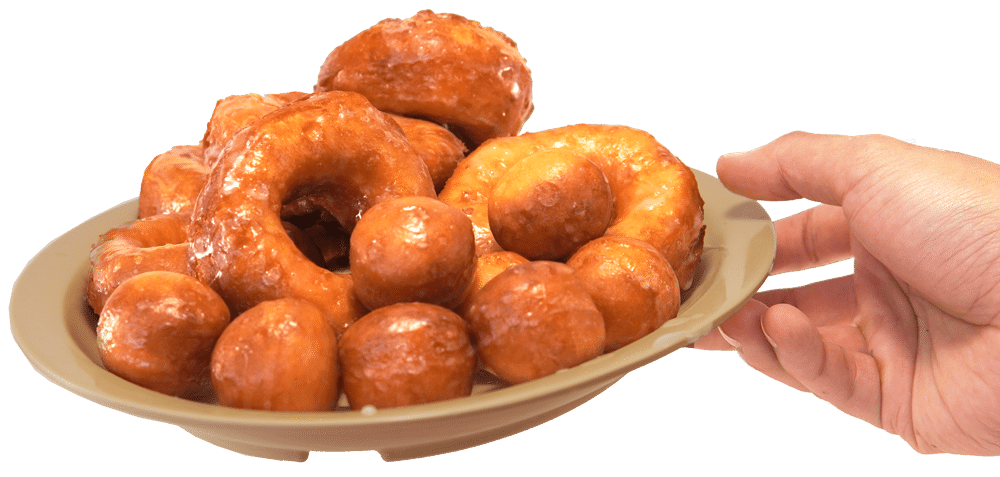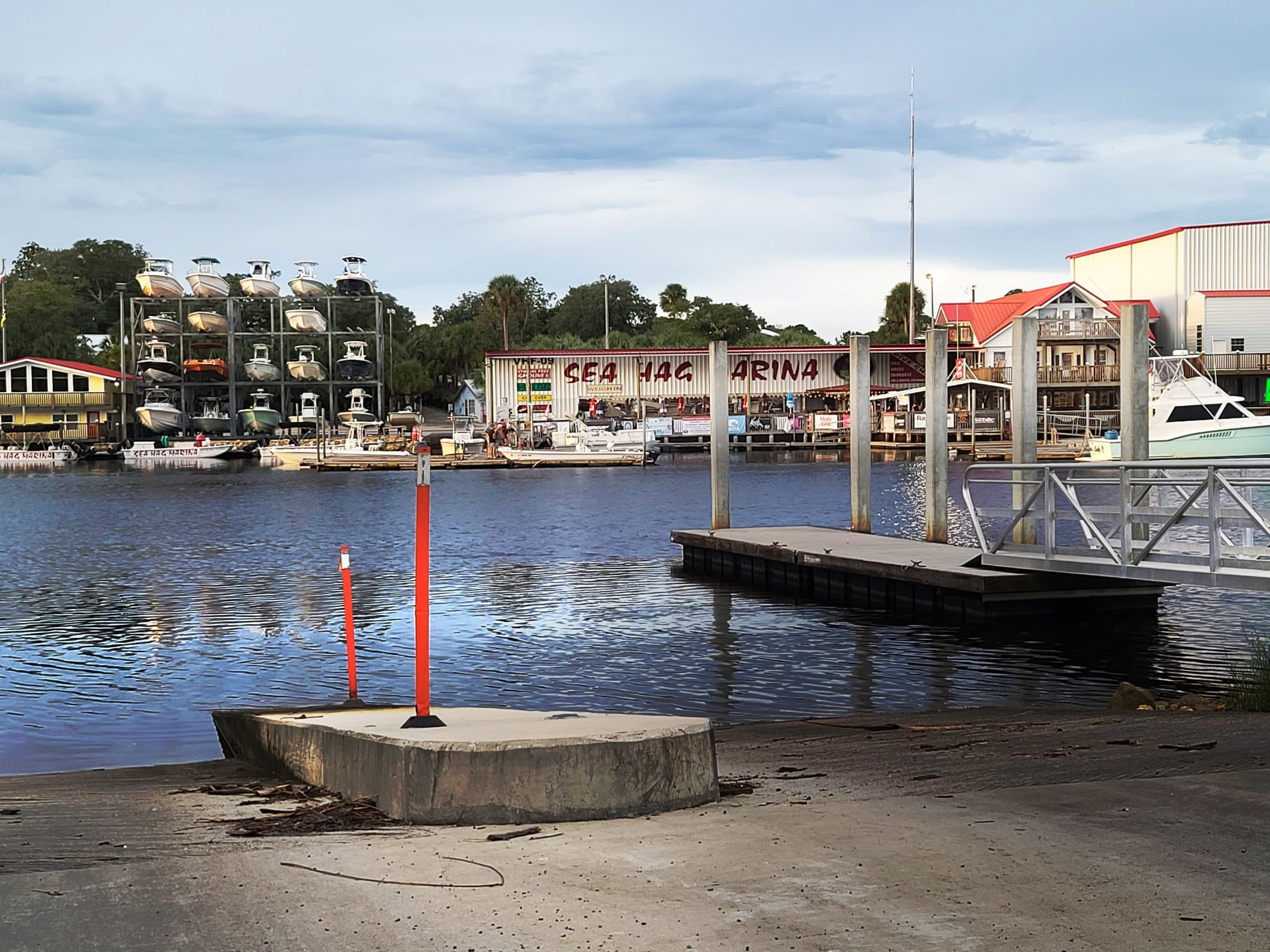 Although we believe Steinhatchee is a hidden gem worthy of visitors year round, for those that love natural scenery, panoramic views, and peaceful escapes, we have it here. In like fashion, our other small Florida villages like Cedar Key and Crystal River, our destinations can be busier driven depending on seasons. 
Located  on the Steinhatchee River, and less than two miles from the open waters of the Gulf of Mexico are several full service Marinas and bait shops. Be a relaxing stopover or boaters passing through, popular and located nearby cabins and boats for rent. 
Another adventure, Kayak lovers have over 30 miles of paddling available. In addition to, Sightseers have a chance to catch a glimpse of wildlife including manatees, alligators, river otter, wild turkey, wild hogs, deer, and many seasonal birds.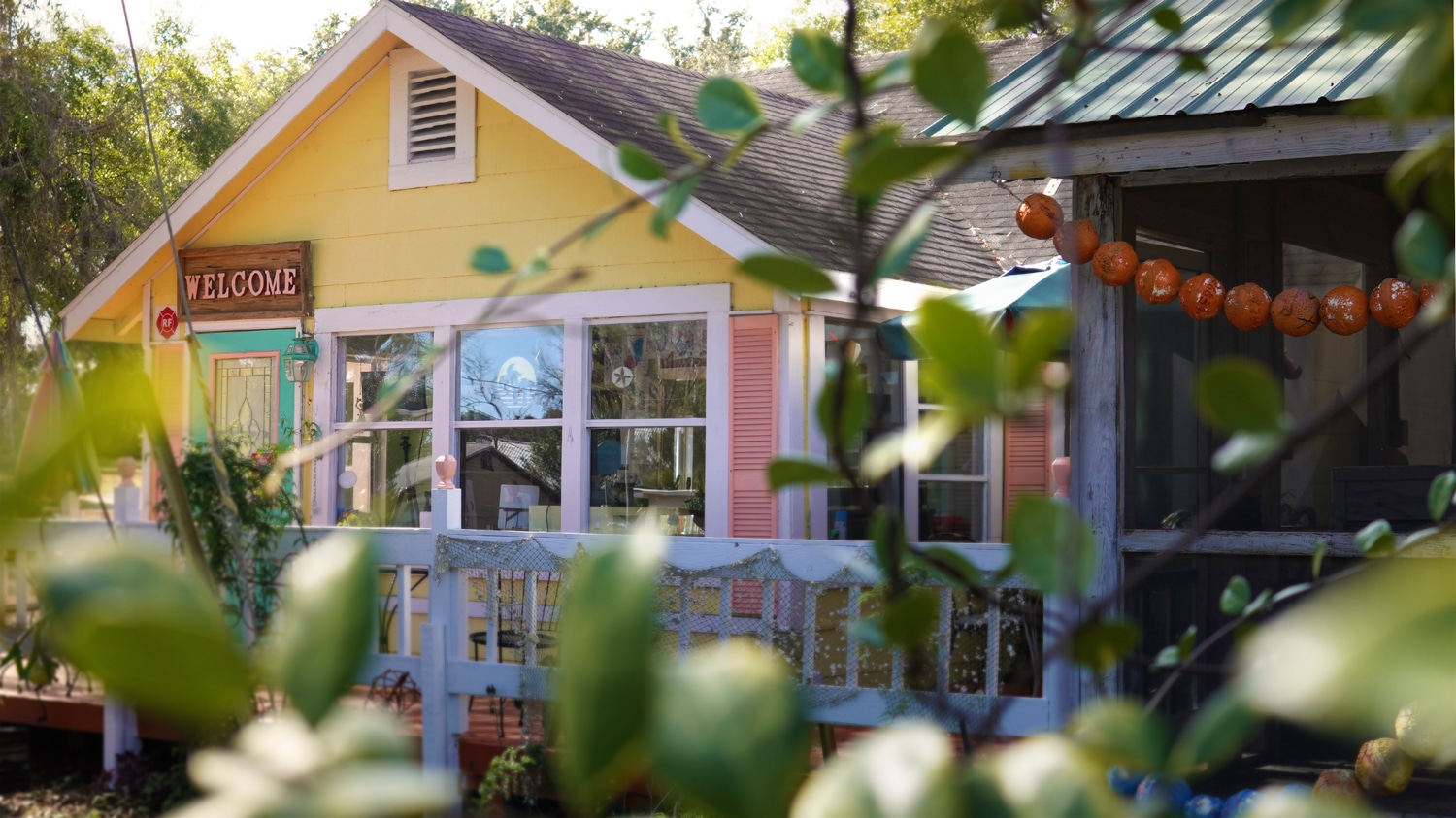 Things to do in Steinhatchee
McDavid's Cafe is surrounded by so much natural family recreation, to explain we gathered some To-DO's
 

.  In other words, we hope to see you more regularly in Steinhatchee. 

Start to your fun-filled day adventure with us for breakfast or lunch and go enjoy one of our natural Steinhatchee adventure. 

In brief, if you are planning a day-trip from Gainesville or Tallahassee we are only an hour and a half (1.5 hours) away. From Orlando or Tampa in just under 3 hours.

Likewise, If you are on a road-trip driving through Taylor County, on US-19, Head west on FL-51 to our fishing village and drop in for a quick meal. 

In particular, for those staying locally at one of our marinas, here are few little-known things about the fishing village life of Steinhatchee. If you rather ask Capt. McDavid's in person, come on in and try McDavid's Cafe Southern Cuisine we can't wait to meet you. 
Our TOP Picks:
While it may be true, Florida has an abundance of coastline, we are our fishing village is unique. Here are our TOP pick's of why you should come to Steinhatchee, FL. for you next family vacation.
Snorkeling – Recreational Scalloping: A cool activity in midsummer season, boats can be rented in Steinhatchee
Kayaking – Biodiverse Kayaking in Steinhatchee river and gulf, rent kayaks locally or even try a tour.
Hiking – Hikers prepare for the 3.3-mile Steinhatchee Trail. Trail through wildflower-rich uplands including throughout the adjoining village of Jena and the Steinhatchee river.
Sightseeing – Sightseers shouldn't miss Steinhatchee Falls – widest waterfall in Florida – we did not say "largest waterfall".  Enjoy the natural wildlife of Florida.
Boaters & Loopers – Boat Lifestyle Loopers this is a MUST STOP – Our fishing town is a Stop-worthy landmark on America's Great Loop – continuous waterways.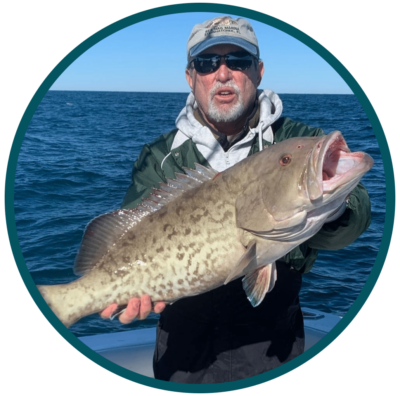 Haven't met the Captain?
Stop by the cafe and you will. Just make sure to it's during open hours,  because Captain McDavid is a sea lover who much prefers to be on a boat on his days off. Although the cafe gets busy during fishing/scalloping season, you will note Capt. McDavid's love for sharing hidden charms of our town.
In conclusion, we hope this helps your experience in Steinhatchee, don't forget to make McDavid's Cafe your go-to breakfast or lunch for a great start to your day of fishing, scalloping, or just visiting.
Above all, we are at the base of the bridge and can't wait for you to visit us.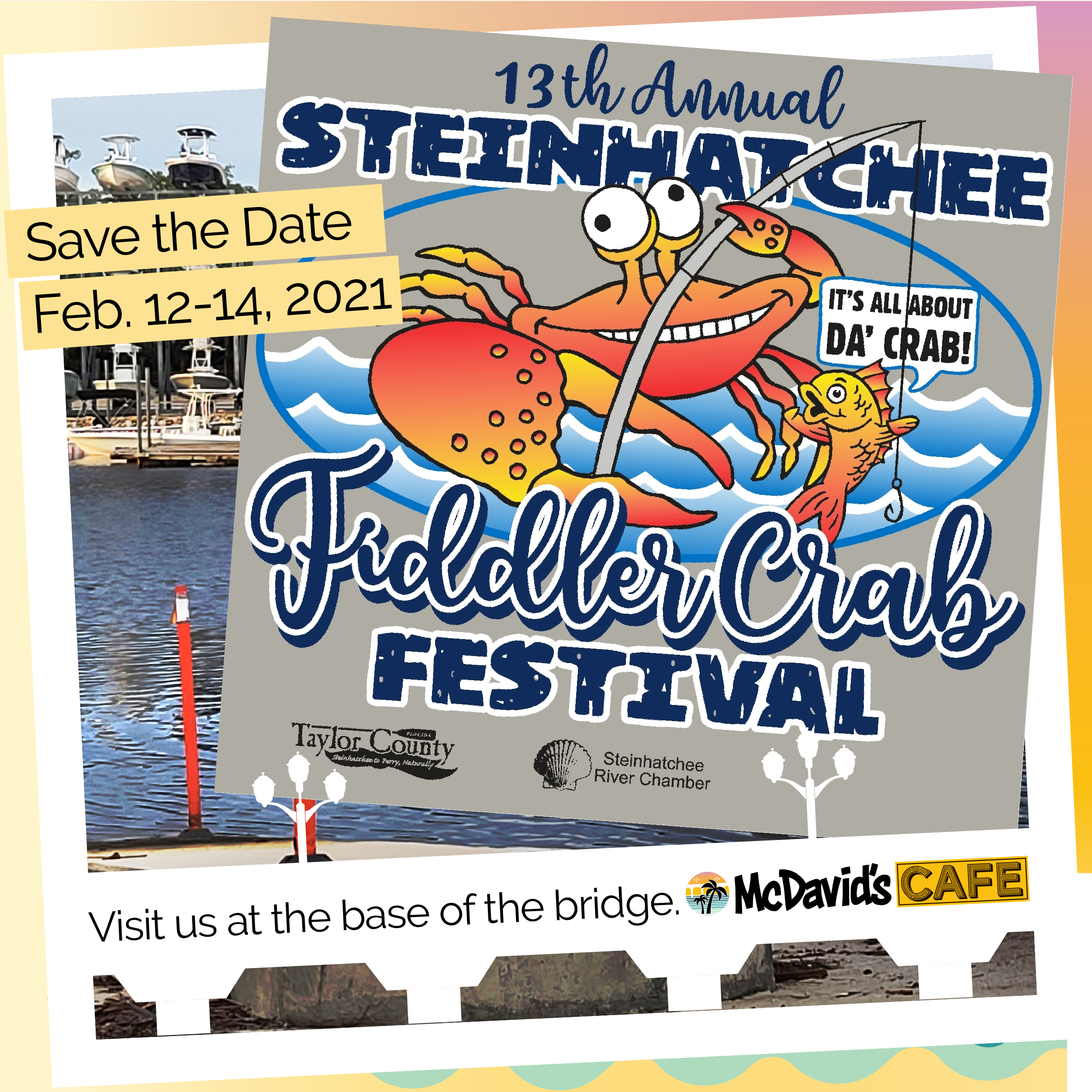 Steinhatchee is the home of the Fiddler Crab Festival
Every President's day weekend since 2009, the Fiddler Crab Festival is a staple of our fishing village. A two and a half day festival, featuring great food, music and crafts. The highlight of the festival is fiddler crab races, a contest open to adults and kids.
Further, check out local music beginning Friday night continuing throughout the festival, finishing up with gospel music Sunday afternoon.
Most years, on Saturday you can expect the parade going down Riverside Drive. After, enjoy walking down the street checking out the car show and the other festival vendors. Find out the 2022 Calendar of events at the Steinhatchee Chamber of commerce. Steinhatchee Chamber of Commerce
By the way if the Fiddler crab contest peaked your interest and you don't have your own racing fiddler crab, then the festival can provide one for you!
Past Event: December 2020 – Steinhatchee Locals put their boats on Parade
(Although this is community inspire event, we love community and hope you come visit.)
In early December, come see the "Light Up the River Boat Parade". An annual event hosted by locals starts at the Steinhatchee River Club and finishing at the Good Times Motel and Marina. There is a competition for the best boat and other prizes.
Join our fan page & our Instagram